Bio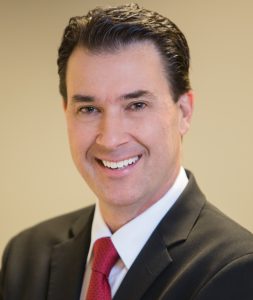 Michael Pipich LMFT holds a Master of Science degree in clinical/community psychology from California State University, Fullerton, and a Bachelor of Science degree in psychology from Loyola Marymount University. He is a licensed marriage and family therapist (Colorado license MFT744), and he has treated a wide range of mental disorders and relationship problems in adults and adolescents for more than 30 years, both in-office and via online teletherapy.
Michael is also a national speaker on bipolar disorder. His book, Owning Bipolar: How Patients and Families Can Take Control of Bipolar Disorder (Citadel Press, 2018) is widely regarded as an important work in the field of bipolar treatment. Michael is also known as an expert in many legal cases involving psychological treatment and the law, and has taught several graduate-level psychology courses. He was selected as a collaborating investigator by the American Psychiatric Association, performing clinical field trials for the fifth edition of the Diagnostic and Statistical Manual of Mental Disorders (DSM-5). He's been featured on television, radio and in print media on a variety of topics, and he is the host of Breakthrough with Michael Pipich on the VoiceAmerica Network.
Here's a list of treatment areas:
Adjustment Disorders
Adolescents
Alcohol Abuse
Anxiety
Bipolar Disorder
Chronic Illness
Crisis Intervention
Depression
Disabilities
Dissociative Disorders
Divorce Issues
Eating Disorders
Family Therapy
Fibromyalgia
Forensics
Grief/Loss
Head/Brain Injury
Marital/Couples Therapy
Men's Issues
Military Personnel
Neuropsychology
Obsessive Compulsive Disorder
Pain Management
Panic Disorder
Parenting Skills
Personality Disorders
Phobias
Posttraumatic Stress Disorder
Psychosis
Schizophrenia
Somatoform Disorder
Substance Abuse
Workplace Injuries/Workers Comp
typically Associations:
American Association of Marriage and Family Therapists
American Psychological Association
Second Wind Fund of Metro Denver
buy prednisone dogs Michael's Statement About Therapy:
Whether you're seeking therapy for the first time or have been involved in therapy in the past, finding the right therapist can be a real challenge. If you're feeling down, anxious or in some type of crisis, it's important to get connected quickly with a clear therapy plan and sense of hope. It's always my first goal to meet with you as soon as possible, and begin a comfortable and seamless process for our first meeting.
When I meet new therapy patients, I'm interested in understanding and discussing their presenting concerns. But we also explore personal life stories, including relationships, family, health, job or school, self-image, and just about every aspect of what makes a person who they are and what they've struggled with in their lives. I always discuss goals with patients, whether they are adults seeking individual, group or couple's therapy, or teenagers in individual, group or family therapy. So in your first session, you can get real clarity on how and why problems have developed, and what can be expected in the early stage of therapy.
My therapy background involves psychodynamic, psychoanalytic, object relations and existential theories. My style is highly interactive. You'll always have opportunities to share your feelings and thoughts in an open, emotionally safe and non-judgmental fashion, and I will provide you with ongoing feedback, insights into the meaning of your thoughts and feelings, with clearer ideas on how to manage life problems. I offer a deeper understanding of choices to life issues, along with the possible outcomes to those choices, so you can better take charge of your own life while preserving and enhancing your personal values.
I also help people understand repetitive patterns that cause disruption to personal, occupational, and relationship success. As we proceed in therapy, you'll learn about your own patterns, so you can develop newer, healthier ways to approach life challenges. I'm especially aware of how many people come to therapy hoping to feel better right away, but instead struggle for a period of time. Sometimes people in the middle of therapy find that they do better in daily functioning before they feel better emotionally. But as therapy progresses into its later stage, we will work together for a happier, more hopeful future.
No matter your ethnicity, religious or cultural background, sexual orientation or gender identity, you are welcome to my therapy practice. I also welcome those who have had prior difficulties with therapy. You can expect a collaborative approach to care, which means you are free to let me know how I'm doing as your therapist, and whether or not my style of therapy is working for you. It is my personal priority for you to experience as much success in therapy as possible. Your well-being is my ultimate goal. --Michael Pipich, LMFT